Listen to this post instead! Audio for you right here:
You're at a point where you just don't know what to eat. Daily food decisions are so hard. Plus you're worried you're not feeding your brain what it needs. You tried cutting out some foods, but that lead to cutting out a lot of foods, and this has now has left you afraid to try new things.
You're eating the same thing every week, or even every day. You figure it's easier to just stick to the same foods, even if you feel unsatisfied. You wish you really could enjoy food.
You don't have to wait. You can start loving yourself and food right now.
Talking with another brain injury survivor recently, they said this beautiful thing about food – that it's not just to feed your body, but it's an act of LOVE.
But I know the brain injury can make it hard for you to feel the love… Maybe you're just focused on trying to survive this recovery. And maybe you feel like truly enjoying food can't happen until you're "better." Well, why wait? I think you deserve to love yourself & food right now 🥰
And to help you tune into that love, let's put on your imagination cap, and awaken your inner child 🙂
3 things you can do right now to fall in love with food
# 1 💖 WHAT WOULD 8-YEAR OLD YOU EAT?
When you were young, you likely didn't worry as much about what others thought of you and your eating. You maybe didn't yet feel pressure to meet a standard or conform to "the norm." Eight-year old you likely ate true to their needs and wants.
Whatever 8-year-old you would be happy eating, will likely still put a smile on your face today. No matter what it is – chicken fingers, spaghetti and meatballs, one-eyed jacks, sloppy joes, cracker sandwiches… If you're having a hard time eating because you worry about making a 'right' or 'wrong' choice, let your 8-year old self make the decision for you.
Take a taste down memory lane 😋
# 2 💖 EXPERIENCE YOUR FOOD LIKE IT'S A TREASURE YOU'VE NEVER SEEN
How stoked would you be to find a long lost treasure? You would pick up each piece in wonder, excitedly taking in all the details of the gems and jewels. You would look at them and wonder all the great things you could do with this new found treasure.
What if you treated some of your food the same way? Seeing, smelling and tasting them like it was the first time? I bet you've never truly noticed the aromas of an orange peel. Or how about the nuanced taste difference between the textures of cubed & shredded cheddar cheese? 😉 Plus, how much more memorable would your food be if you cut it into different shapes, or used ingredients to create a face??
Delight your senses with this little experiment in childlike wonder ☺️
# 3 💖 SHARE YOUR FOOD WITH A FRIEND
There is something special about sharing food. It's like a gift. And it's nostalgic of the days swapping lunch items at school, or going to your friend's house for a sleep over.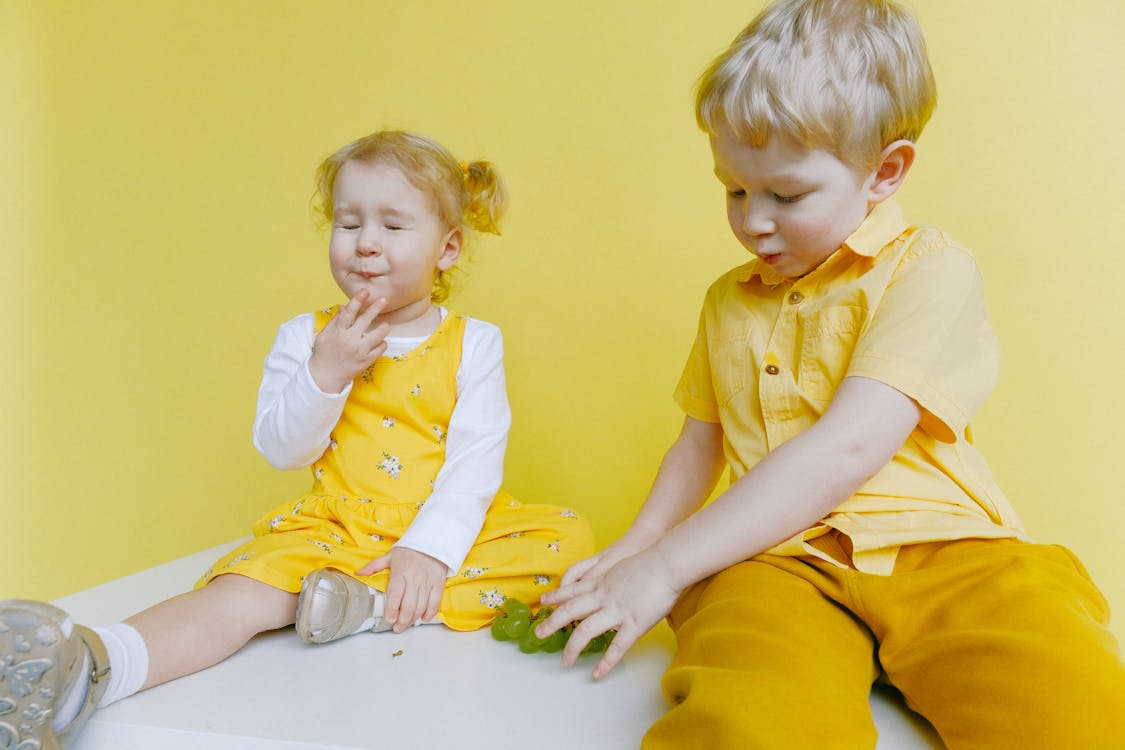 And it's not just food you're sharing. It's knowledge, skills and experiences! You get to learn about foods you routinely may not have. Sure you've learned to cut a pomegranate off of YouTube. But sharing & cooking with a friend may not only show you all the different ways you can use that pomegranate, it will also help to build a better connection. Something you could maybe use right now, otherwise stuck in isolation from the TBI.
Plus, your friends might not even have to be human! Have you ever given peanut butter to your dog? Hilarious.
From playgrounds to potlucks, share food to connect with it, and others 😀
So? Wadya say? Got the warm fuzzies yet? Or is that just because you left the oven on…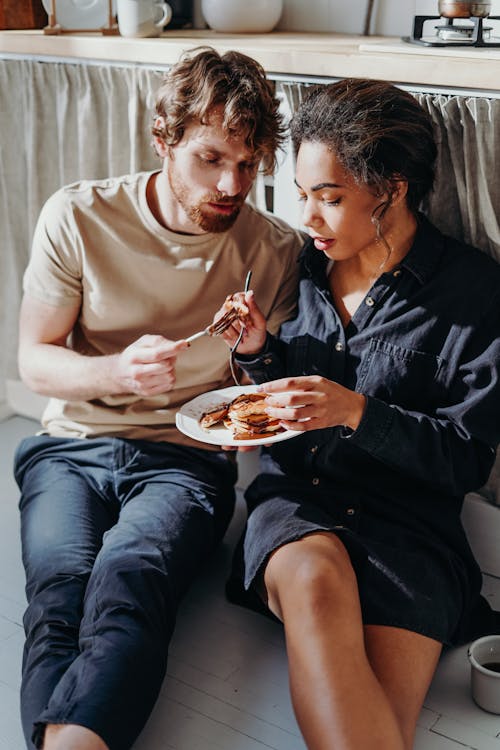 There is more to nutrition than just the nutrients you get from food. And even if you don't believe it, know that you deserve this act of love.
If you have any doubts, send me a message. It's a safe space to talk about your love relationship with food, and if it may be on the rocks 🤗
Best in brain & food love to you and yours,