Read to me!
First off, a big thank you to registered dietitian Christine Daley who did a fantastic job at researching this topic for me! I still have to pace my brain energy too, so I reached out to my fellow RDs to see if anyone wanted to help me review some science 🙂 Christine did a fabulous job scouring all the recent & relevant research in TBI, sleep, and nutrition.
Thank you again Christine!
---
Since your TBI, how has your sleep been?
If you're like me and most TBI survivors, your answer to this question is probably not great and complicated.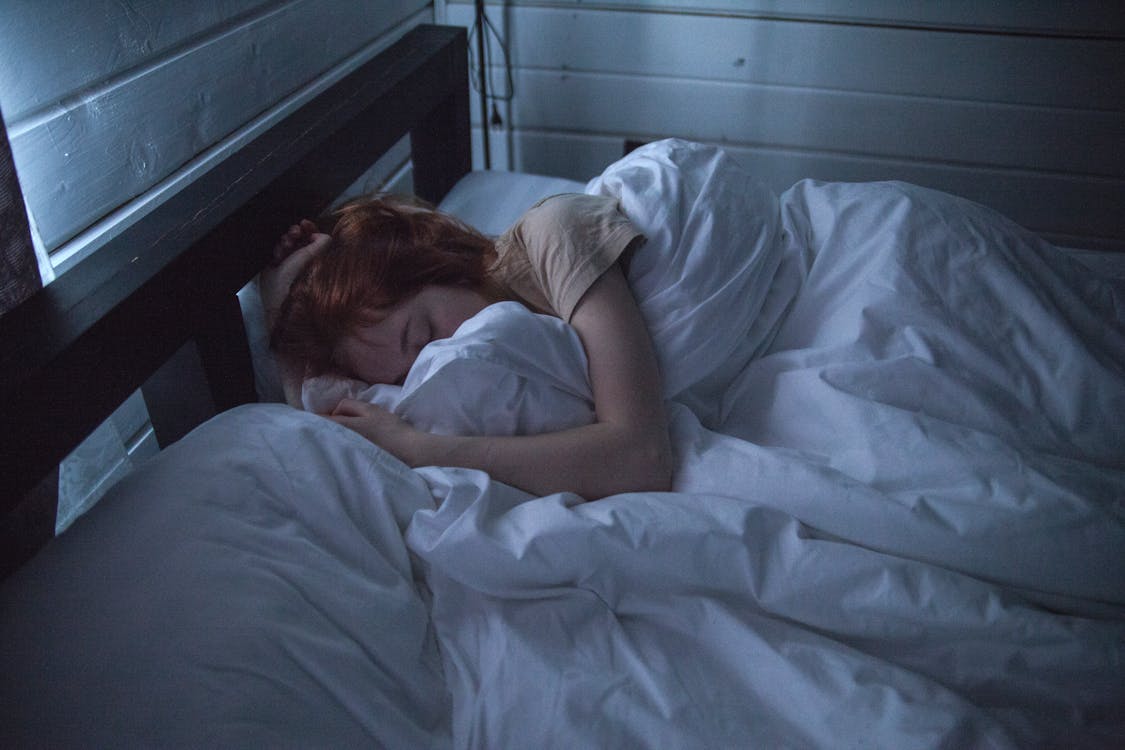 I know for myself during my first concussion recovery, I dealt with insomnia.
There's something about not being able to sleep at night that is incredibly disturbing and upsetting to me. I became so frustrated with myself. Up at 3am, stuck with my pain and thoughts, and seemingly no one else awake to reach out to.
Three am to four am was a very lonely and dreadful time for me. I became anxious and even feared going to bed…
During the day, though, I was always tired and in a state halfway between awake and napping.
Then somewhere in the middle of my concussion recoveries, my sleep issues changed. It became more like sleeping too much! I would seemingly be asleep all night…for like 12 hours! And on top of that, there were times during the day when I would fight to keep my eyelids open.
Has any of this been your experience?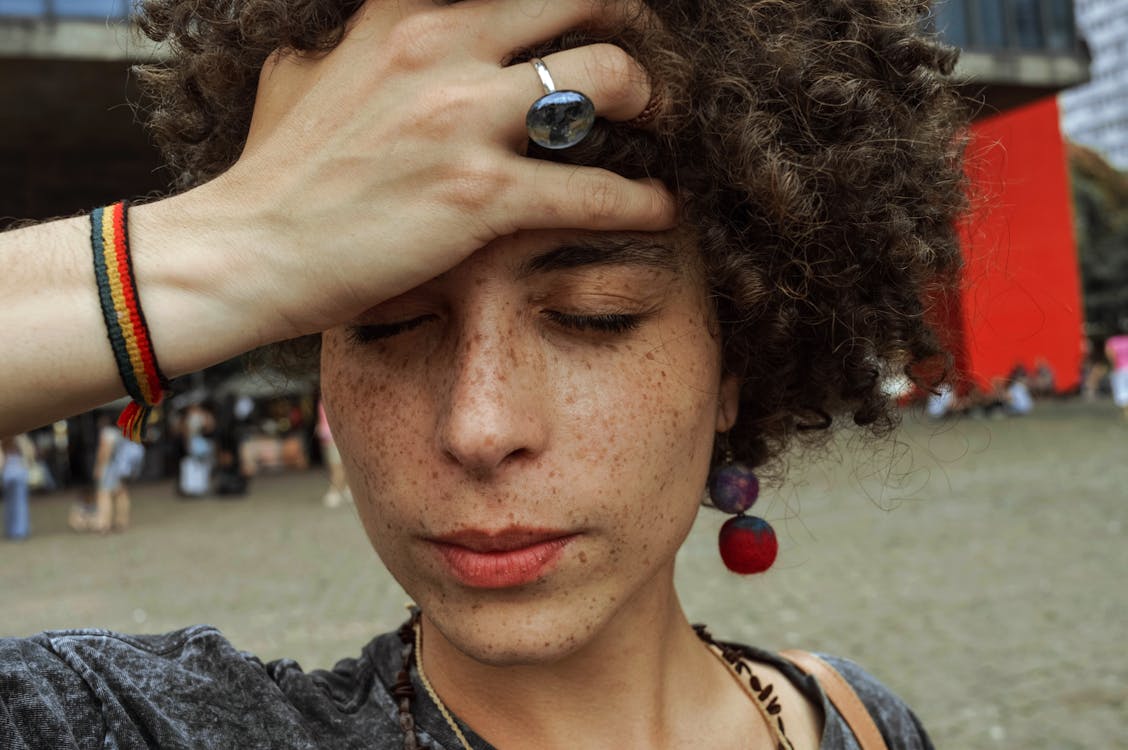 Sleep is kind of a mystery. And issues with sleep can be as invisible as a concussion…
There may be no magic cure for sleep troubles post TBI. But there is some evidence that nutrition could help you get better zzzzzzz's at night.
Food & nutrition is unfortunately not a cure. But some of the simple suggestions I'm going to give you here today can overall contribute to better health & recovery post TBI.
So whether you are reading this awake during the daytime or awake frustrated during the dreadful 3 to 4 am period, let's take a look at some possible aids together 🙂
First of all, you're not alone
Sleep problems post TBI are unfortunately super common. One review looking at sleep issues more than 3 months out from the injury. They found 50% of TBI survivors dealt with insomnia, 50% had a hard time staying asleep, 49% didn't have good quality sleep (sleep efficiency), and 27% had nightmares.
However, some of the most common sleep wake disorders post TBI are increased sleep need and excessive daytime sleepiness.
It also seems that it takes TBI survivors longer to fall asleep.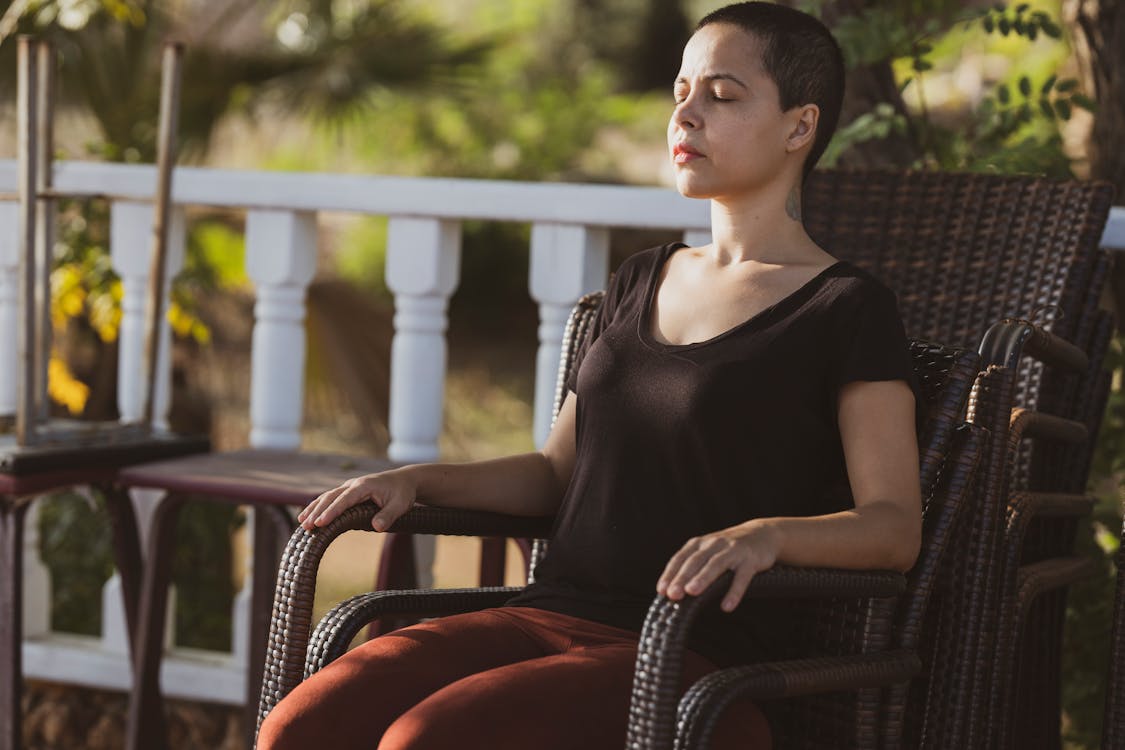 Do we know what causes sleep problems post TBI?
Well, not exactly. But there are some really neat science theories based on some research in donated brains.
One theory is that severe TBIs can cause the loss of specific brain cells involved in sleep.
For example, one study showed that severe head trauma was associated with a 41% loss of brains cells called 'histaminergic neurons.' These brain cells can help us feel awake, and so their loss contributes to more daytime sleepiness.
Another brain cell involved in sleep is called 'melanin-concentrating hormone neurons.' These ones seem to help activate non-REM and REM sleep. One study showed TBI patients had 29% fewer of these specific brain cells.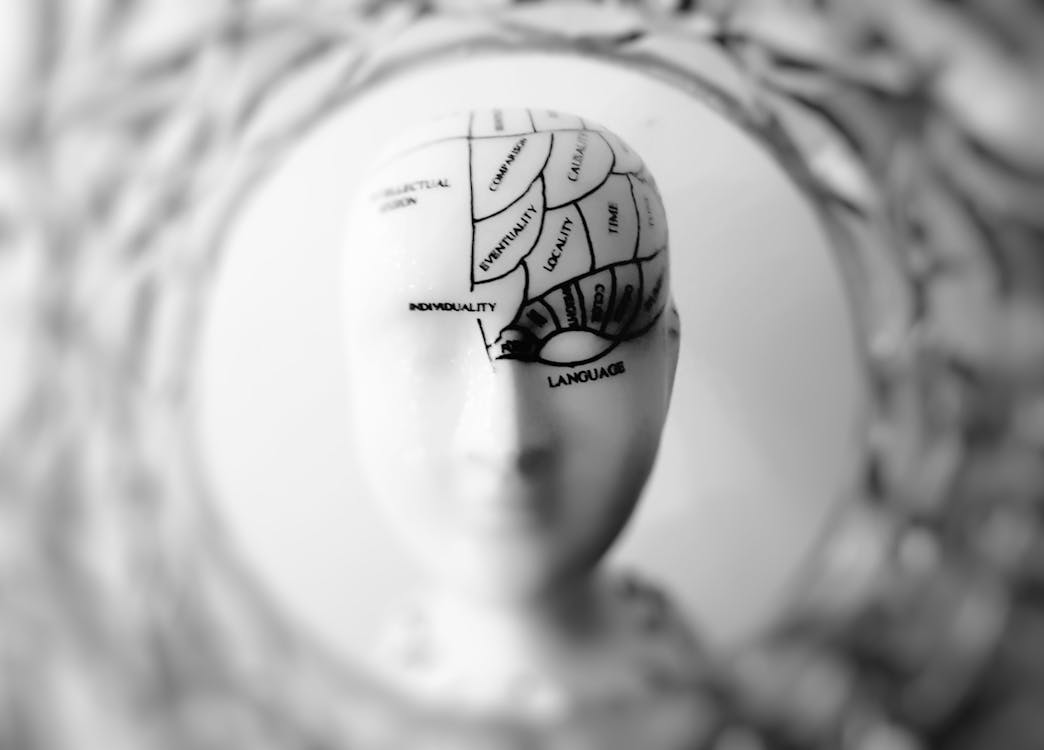 Another theory is based on where the brain is damaged. For example, brain cells in the hypothalamus area of the brain make chemicals that help us to wake up. Severe TBI can damage this area of the brain, which makes a person more sleepy.
Outside of brain biology, mental health problems and chronic pain are common post TBI. These are often associated with sleep problems too.
So what can we do about it to get better sleep?
You've likely been told all about good sleep hygiene. And I bet your tired of hearing about it (pun!). I will do my due diligence and say that yes, good sleep hygiene is important. And we have to find ways to actually make the recommendations work for you.
But we're here today to talk about food 🙂 So let's dig in.
There is no specific research that looks at nutrition to help with sleep post TBI. However there are a number of studies that look at food & sleep in general.
So here are three food strategies you can play around with to see if it helps your sleep:
#1 Play with the timing of your meals
I often see a trend of pushing off breakfast, then eating later into the night. And I admit! I've been in this pattern too (mornings are hard!)
But your body has a natural rhythm. And when we go against that rhythm, we can see some problems.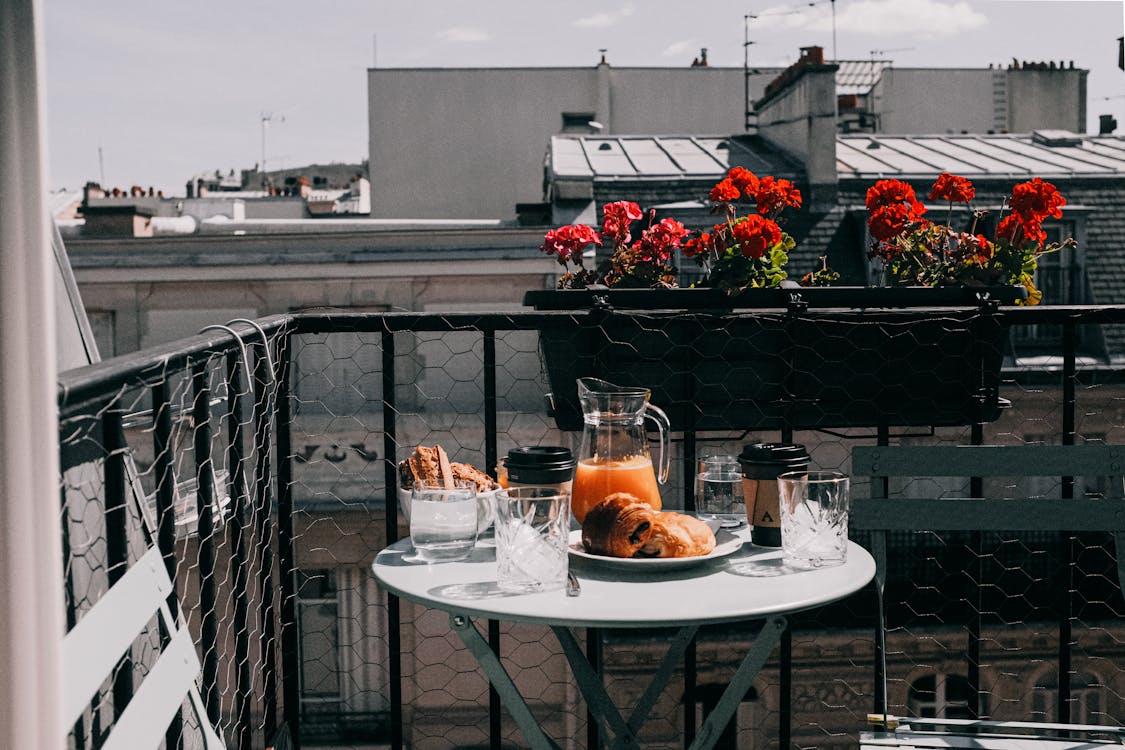 One food tip for better sleep is to shift your eating pattern to start earlier in the day, and end earlier in the evening. Doing so just might reduce the number of awakenings you have at night.
However I will say this is not for everyone! For some people who are getting back to sport training, or for others who have certain needs when it comes to blood sugar, stick with the advice of your dietitian. A bedtime snack is useful in certain situations!
#2 Don't miss out on these key nutrients
Certain nutrients are thought to be important for sleep. One article talks about how low intakes of calcium, magnesium, and vitamins A, C, D and E are related to shorter sleep time. Getting enough fibre is also associated with getting into deeper stages of sleep.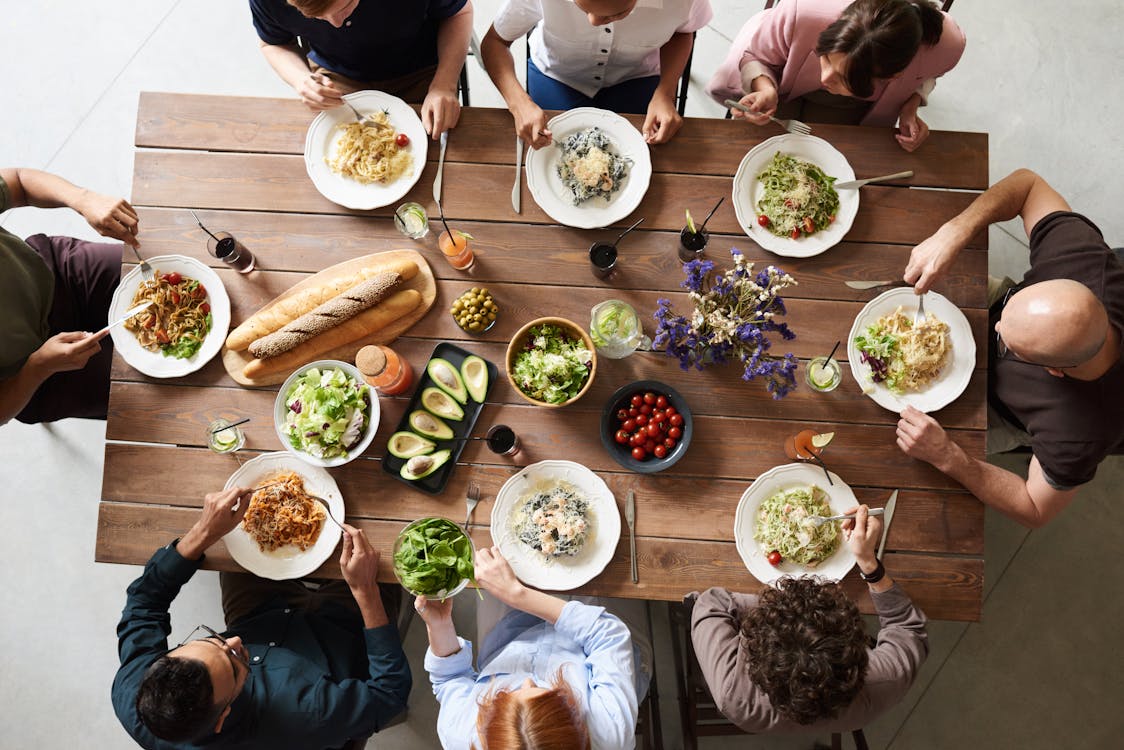 You'll get enough of these nutrients simply by aiming for a diet that includes lots of veggies, fruits, whole grains, nuts and seeds balanced with some milk & alternatives.
#3 You can try adding some specific foods to your menu
Some research has looked at specific foods that might help with sleep. This does need to be taken with a grain of salt, though. It's likely your overall diet has more impact on your sleep than any one specific food. But hey, this is fun food science so why not take a look?
Tart cherry juice is becoming a more popular product. Some studies show that tart cherry juice can help improve quality of sleep and reduce napping time.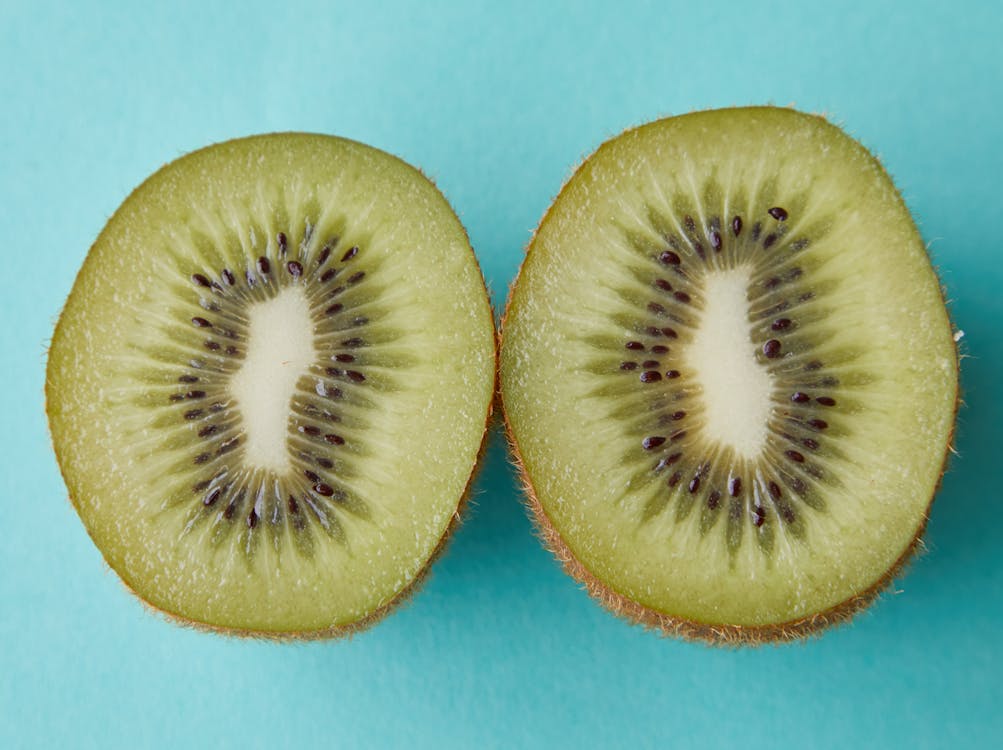 Another study looked at eating 2 kiwifruit one hour before bedtime. After 4 weeks of doing so, the study participants had improved total sleep time and sleep quality. Kiwis may also help you fall asleep sooner and have fewer sleep disturbances overnight.
And finally zinc rich oysters might also improve overall sleep quality!
A word on melatonin
Melatonin is a popular over the counter supplement that people sometimes take to help with sleep. Melatonin is found in some foods, however the amount might not be enough to get the same benefit.
If you were already thinking about trying this supplement, please talk to your pharmacist, dietitian, or doctor about it. Melatonin can have side effects too. Plus, taking high doses for a long time can lower how well it works.
Take away message
From my own personal experience I can say that sleep gets better as your brain heals overall.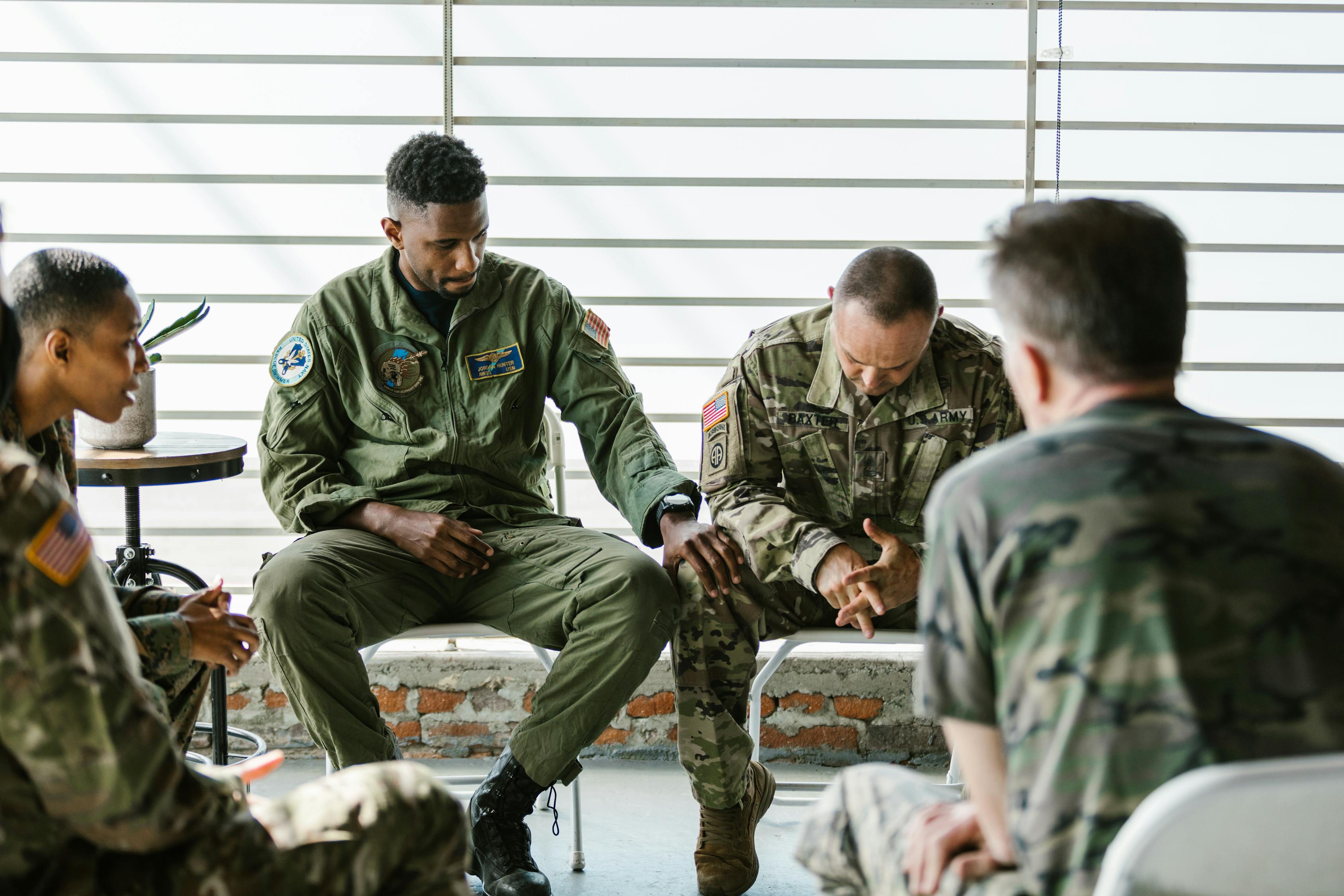 I shared some food-focused sleep tips here with you today. However anything you do to help your brain heal, whether with brain health nutrition or other therapies, is in turn likely going to help you sleep easier at night 🙂
If you want more on how food & nutrition can help you move forward overall in recovery, then take a listen to the free intro session I have for my TBI Nutrition Masterclass. You can find that HERE.
Best in brain health and a good night's sleep,
Krystal Merrells
Dietitian
Concussion Warrior
Sleeping sound
References
Valko PO, Gavrilov YV, Yamamoto M, Finn K, Reddy H, Haybaeck J, Weis S, Scammell TE, Baumann CR. Damage to histaminergic tuberomammillary neurons and other hypothalamic neurons with traumatic brain injury. Ann Neurol. 2015 Jan;77(1):177-82. doi: 10.1002/ana.24298. Epub 2014 Nov 20. PMID: 25363332.
Baumann CR, Bassetti CL, Valko PO, Haybaeck J, Keller M, Clark E, Stocker R, Tolnay M, Scammell TE. Loss of hypocretin (orexin) neurons with traumatic brain injury. Ann Neurol. 2009 Oct;66(4):555-9. doi: 10.1002/ana.21836. PMID: 19847903; PMCID: PMC2770195.
Valko PO, Gavrilov YV, Yamamoto M, Noaín D, Reddy H, Haybaeck J, Weis S, Baumann CR, Scammell TE. Damage to Arousal-Promoting Brainstem Neurons with Traumatic Brain Injury. Sleep. 2016 Jun 1;39(6):1249-52. doi: 10.5665/sleep.5844. PMID: 27091531; PMCID: PMC4863213.
Castriotta RJ, Wilde MC, Lai JM, Atanasov S, Masel BE, Kuna ST. Prevalence and consequences of sleep disorders in traumatic brain injury. J Clin Sleep Med. 2007 Jun 15;3(4):349-56. PMID: 17694722; PMCID: PMC1978308.
Baumann, C.R. Traumatic Brain Injury and Disturbed Sleep and Wakefulness. Neuromol Med 14, 205–212 (2012). https://doi.org/10.1007/s12017-012-8178-x
Imbach LL, Valko PO, Li T, Maric A, Symeonidou ER, Stover JF, Bassetti CL, Mica L, Werth E, Baumann CR. Increased sleep need and daytime sleepiness 6 months after traumatic brain injury: a prospective controlled clinical trial. Brain. 2015 Mar;138(Pt 3):726-35. doi: 10.1093/brain/awu391. Epub 2015 Jan 15. PMID: 25595147; PMCID: PMC4408434.
Ayalon L, Borodkin K, Dishon L, Kanety H, Dagan Y. Circadian rhythm sleep disorders following mild traumatic brain injury. Neurology. 2007 Apr 3;68(14):1136-40. doi: 10.1212/01.wnl.0000258672.52836.30. PMID: 17404196.
Abbasi, B., Kimiagar, M., Sadeghniiat, K., Shirazi, M. M., Hedayati, M., & Rashidkhani, B. (2012). The effect of magnesium supplementation on primary insomnia in elderly: A double-blind placebo-controlled clinical trial. Journal of research in medical sciences : the official journal of Isfahan University of Medical Sciences, 17(12), 1161–1169.
Saper CB, Scammell TE, Lu J. Hypothalamic regulation of sleep and circadian rhythms. Nature. 2005 Oct 27;437(7063):1257-63. doi: 10.1038/nature04284. PMID: 16251950.
Baumann CR, Werth E, Stocker R, Ludwig S, Bassetti CL. Sleep-wake disturbances 6 months after traumatic brain injury: a prospective study. Brain. 2007 Jul;130(Pt 7):1873-83. doi: 10.1093/brain/awm109. PMID: 17584779.
Sakurai T. The neural circuit of orexin (hypocretin): maintaining sleep and wakefulness. Nat Rev Neurosci. 2007 Mar;8(3):171-81. doi: 10.1038/nrn2092. Epub 2007 Feb 14. PMID: 17299454.
Ikonte CJ, Mun JG, Reider CA, Grant RW, Mitmesser SH. Micronutrient Inadequacy in Short Sleep: Analysis of the NHANES 2005-2016. Nutrients. 2019 Oct 1;11(10):2335. doi: 10.3390/nu11102335. PMID: 31581561; PMCID: PMC6835726.
Chung, N., Bin, Y. S., Cistulli, P. A., & Chow, C. M. (2020). Does the Proximity of Meals to Bedtime Influence the Sleep of Young Adults? A Cross-Sectional Survey of University Students. International journal of environmental research and public health, 17(8), 2677. https://doi.org/10.3390/ijerph17082677
Liang H, Beydoun HA, Hossain S, Maldonado A, Zonderman AB, Fanelli-Kuczmarski MT, Beydoun MA. Dietary Approaches to Stop Hypertension (DASH) Score and Its Association with Sleep Quality in a National Survey of Middle-Aged and Older Men and Women. Nutrients. 2020 May 22;12(5):1510. doi: 10.3390/nu12051510. PMID: 32455945; PMCID: PMC7284419.
Grandner, M. A., Kripke, D. F., Naidoo, N., & Langer, R. D. (2010). Relationships among dietary nutrients and subjective sleep, objective sleep, and napping in women. Sleep medicine, 11(2), 180–184. https://doi.org/10.1016/j.sleep.2009.07.014
Gao J, Xu K, Liu H, Liu G, Bai M, Peng C, Li T, Yin Y. Impact of the Gut Microbiota on Intestinal Immunity Mediated by Tryptophan Metabolism. Front Cell Infect Microbiol. 2018 Feb 6;8:13. doi: 10.3389/fcimb.2018.00013. PMID: 29468141; PMCID: PMC5808205.
Grandner MA, Jackson N, Gerstner JR, Knutson KL. Sleep symptoms associated with intake of specific dietary nutrients. J Sleep Res. 2014 Feb;23(1):22-34. doi: 10.1111/jsr.12084. Epub 2013 Sep 2. PMID: 23992533; PMCID: PMC3866235.
Fernstrom JD, Langham KA, Marcelino LM, Irvine ZL, Fernstrom MH, Kaye WH. The ingestion of different dietary proteins by humans induces large changes in the plasma tryptophan ratio, a predictor of brain tryptophan uptake and serotonin synthesis. Clin Nutr. 2013 Dec;32(6):1073-6. doi: 10.1016/j.clnu.2012.11.027. Epub 2013 Jan 23. PMID: 23395255.
Binks, H., E Vincent, G., Gupta, C., Irwin, C., & Khalesi, S. (2020). Effects of Diet on Sleep: A Narrative Review. Nutrients, 12(4), 936. https://doi.org/10.3390/nu12040936 
Bravo R, Matito S, Cubero J, Paredes SD, Franco L, Rivero M, Rodríguez AB, Barriga C. Tryptophan-enriched cereal intake improves nocturnal sleep, melatonin, serotonin, and total antioxidant capacity levels and mood in elderly humans. Age (Dordr). 2013 Aug;35(4):1277-85. doi: 10.1007/s11357-012-9419-5. Epub 2012 May 24. PMID: 22622709; PMCID: PMC3705114.
Lindseth G, Murray A. Dietary Macronutrients and Sleep. West J Nurs Res. 2016 Aug;38(8):938-58. doi: 10.1177/0193945916643712. Epub 2016 May 11. PMID: 27170039; PMCID: PMC5612383.
Grandner, M. A., Kripke, D. F., Naidoo, N., & Langer, R. D. (2010). Relationships among dietary nutrients and subjective sleep, objective sleep, and napping in women. Sleep medicine, 11(2), 180–184. https://doi.org/10.1016/j.sleep.2009.07.014
Wurtman R, Cooper D, Martin K. Physiology and available preparation of melatonin. Up to Date Resource Centre. 2021.